More than 25 years on all slopes in the world at home.
GIVE US A DESTINATION –
we'll help you get there.
More than 25 years we inspire Logistics.
GIVE US A DESTINATION –
we'll help you get there.
More than 25 years safely on the seven seas.
GIVE US A DESTINATION –
we'll help you get there.
More than 25 years on all slopes in the world at home.
GIVE US A DESTINATION – we'll help you get there.
More than 25 years we inspire Logistics.
GIVE US A DESTINATION – we'll help you get there.
More than 25 years safely on the seven seas.
GIVE US A DESTINATION – we'll help you get there.
BLS BREMER LOGISTIC SERVICE
One of the standing principles of our company lies in its commitment to individual guidance and personal support for our customers. Service from a single source, many years of experience of our motivated team and the sensible way to combine available modes of transport, create trust and promote a long-term partnership with our customers. Reacting flexibly and reliably to individual customer needs is our top priority – always! We also take unconventional paths with our customers and partners, design needs-based transport solutions and, of course, control them reliably. As a reliable partner at your side, we naturally strive for continuous improvement. Since November 2009 we have the status of Authorized Economic Operator "AEOF" and since September 2022 we have also been certified according to ISO 9001:2015.
Give us a destination, we'll help you get there!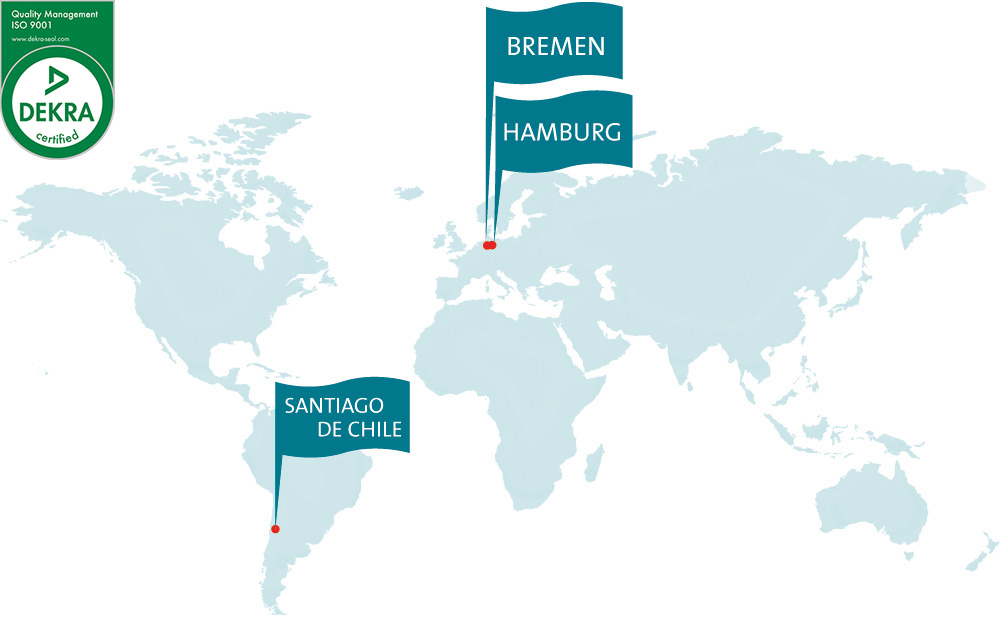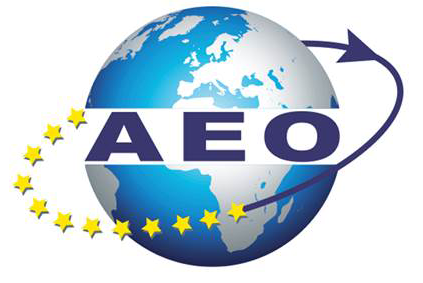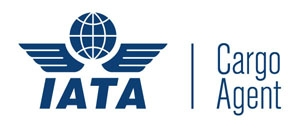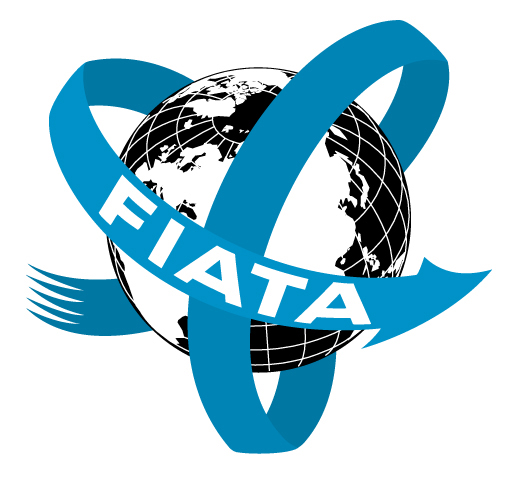 BLS Bremer Logistic Service GmbH was founded in March 1995 and since then has enjoyed a reputation as flexible transport operator that engages close to the customer. Run by the managing partner, BLS is available to you with its highly motivated staff for all issues of logistics and freight forwarding. Given the experience of the company in all relevant transport issues, complex logistics concepts can be carried out reliably. Not only this, we can look back on many years working enjoyably with our satisfied customers and trusted partners. Click here to find the right contact for you: contact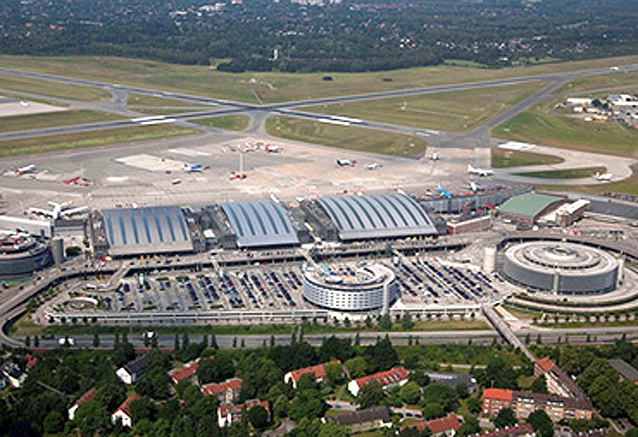 Opening an additional branch office in Norderstedt (located directly at Hamburg Airport) in November 2013, is the next step in our targeted, successful efforts to concentrate our activities. Our experienced, flexible airfreight staff is now there to serve you – in the direct vicinity of HAM airport.
Not only are we active in the airport-to-airport business, we also specialize in door-to-door business, providing services from and to all German and European airports via Hamburg. Together with our partners, we offer custom solutions, ample capacities worldwide and the reliable, cost-efficient alternative that you have come to expect from our services.
Let's take off together!
Click here to find the right BLS Bremer Logistic Service GmbH (Hamburg branch office) contact for you: contact
BLS Forwarding Chile Ltda. registered in Santiago de Chile was set up in October 2010 as branch office of BLS Bremer Logistic Service GmbH.
Likewise run by the managing partner, this branch office secures our presence on the South American continent with our habitually reliable and flexible service. The office is situated in Providencia, where our highly motivated and competent team is available to you for all issues of forwarding and logistics. Given the vicinity to Valparaiso, one of the most important ports in South America, and San Antonio, the port with the highest handling frequency in Chile, we are in a position to react to your individual needs at any time at short notice.
Here you will find the right contact for you at BLS Forwarding Chile Ltda.: contact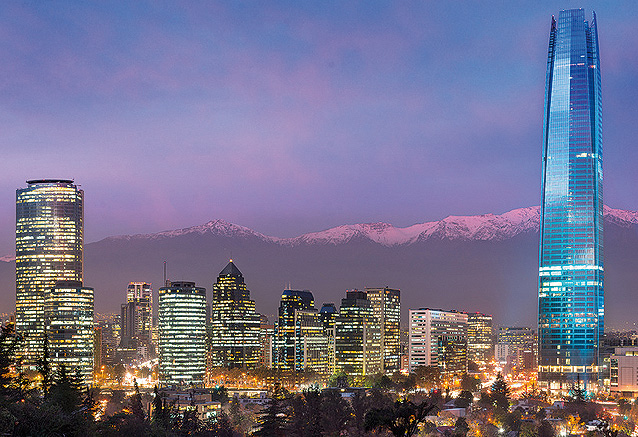 WORLDWIDE COMPETENCE AND RELIABILITY WITH MORE THAN 70 PARTNERS AND AGENTS
Worldwide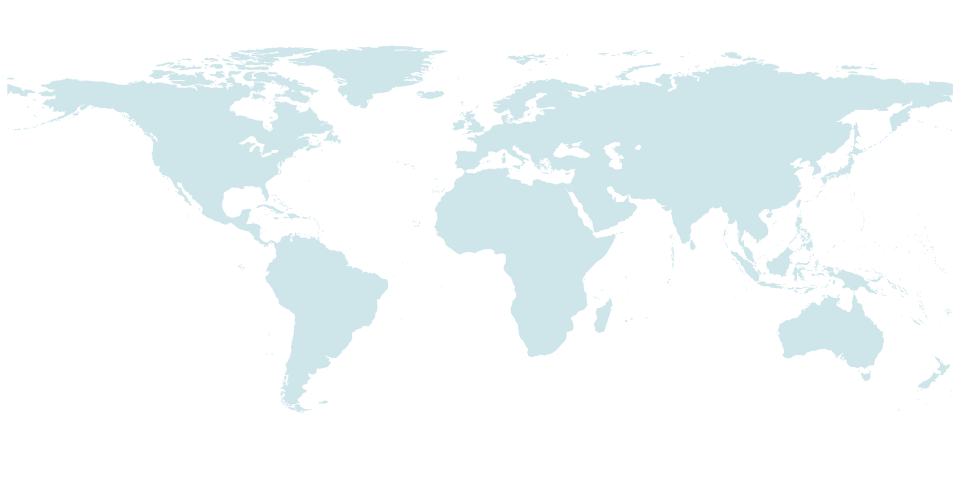 Europe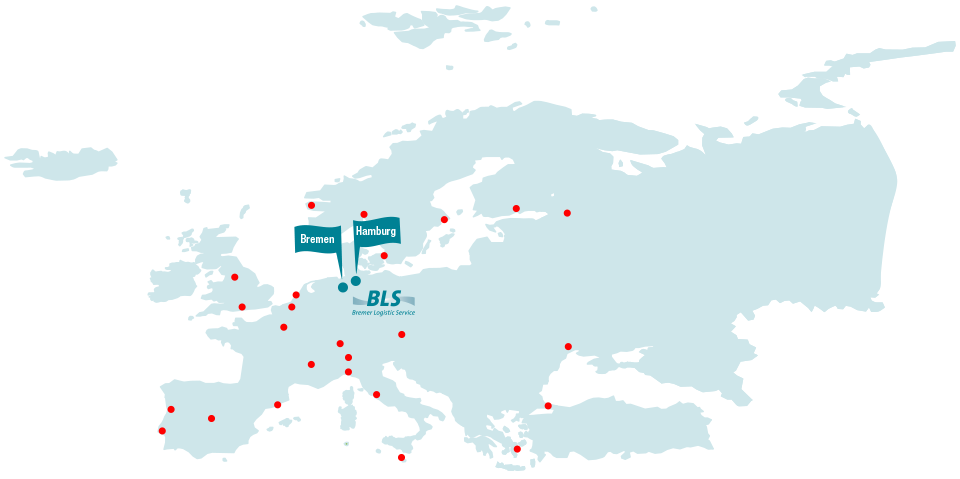 North America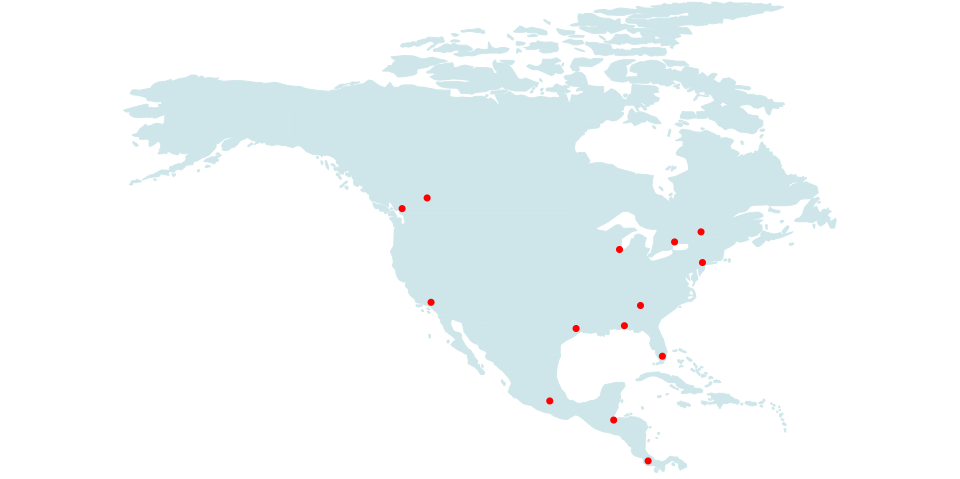 South America
Asia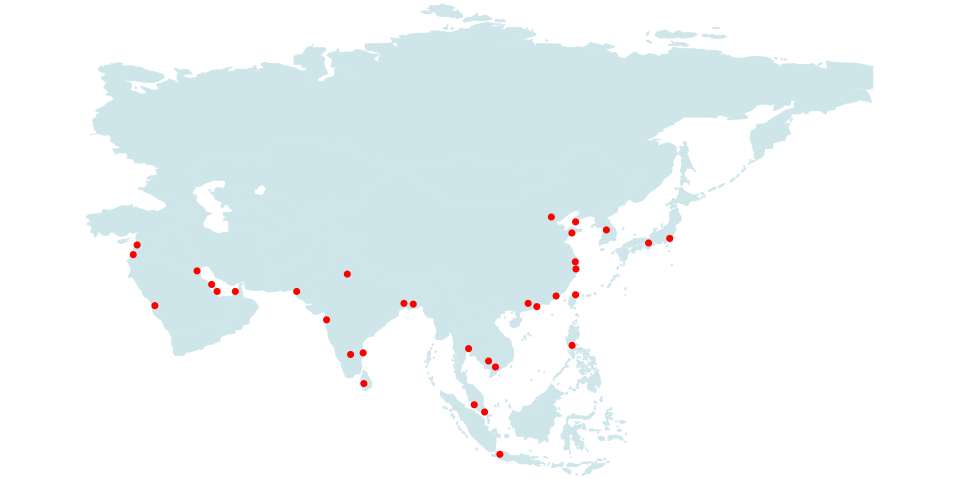 Australia
Africa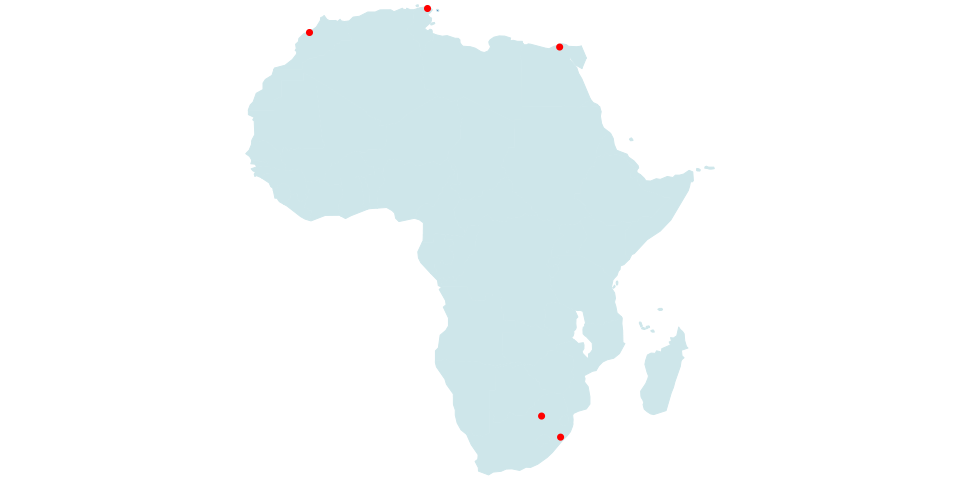 We offer all services connected with the transportation and documentation directly or indirectly required to deal with your import and export orders.
Irrespective of the terms of delivery or the required transport route, we look forward to bringing your consignments safely to their destination working in cooperation with our experienced partners!
Our strengths as freight forwarder:
Personal customer support with one specific member of staff allocated to you
Worldwide agency and partner network
Export / import / warehousing/ transport packaging/ container packing
Appropriate experience in project handling
Transport of oversized consignments and heavy cargo
Full-scale charter of inland waterway and seagoing vessels as well as aircraft
Advising on and compilation of logistics concepts
Courier services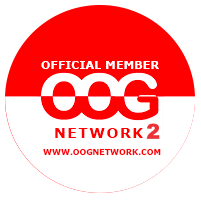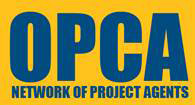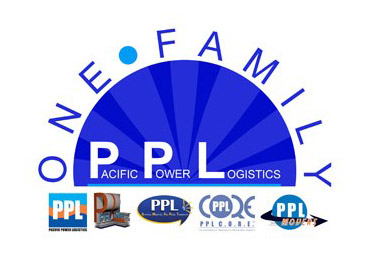 In addition to recently chartered Antonov and Ilyushin, we have been chosen by a well-known German manufacturer of machines for a full charter of a B747-400F to Surabaya. The transport was arranged ex works via Prague to CPT Surabaya. The scope of delivery consisted 11 packages with a total volume of 46.700,00 kgs and 205,00 cbm. Out of this, 6 packages needed to be positioned as centerload, secured by extensive lashings against 7g-forces (the 7-times gravitational force!). The largest box had dimensions of 500 x 260 x 284 cm. It goes without saying that we took this job personally and ensured a smooth operation by live attendance. Both, departure and arrival in Surabaya, effected in time and full satisfaction of our customer.
Also let us take off together…
Where necessary, we charter all sizes and types of vessels for our customers all over the world. We have excellent connections with shipping companies and ship owners and are able to guarantee competitive rates, so that we can react flexibly to the respective requirements.
Here 2200 m3 steel construction parts are being loaded. The route stretched from the eastern Mediterranean to the Black Sea. Delivery covered loading ex-works through to carriage paid construction site.
At all ports we work together with our local partners so that we dispose of all the "latest" equipment for everything that is necessary.
With us, flexibility is of top priority!
MULTIMODAL PROJECT SOLUTIONS
Wider, longer, heavier… every day we face the constantly growing demands with enthusiasm and creativity and develop individual project solutions for our customers, for you!
The meaningful integration of different modes of transport into a transport chain minimizes unnecessary risks, especially in the project business, and the resulting extra costs, which are sometimes incalculable.
Whether in Germany, Europe or worldwide. Inland waterways and rail transport often represent a reliable alternative and supplement to pure road transport.
Multimodal transport solutions "made by BLS" … deliver your promise!
KOMPLETT-CHARTER BOEING 747-400F NACH SURABAYA, INDONESIEN
03.08.2017
Neben kürzlich gecharterten Antonov und Iljuschin haben wir für einen namenhaften Maschinenhersteller aus der deutschen Industrie erfolgreich eine B747-400F nach Surabaya gechartert. Der Transport wurde ab Werk überPrag bis CPT Surabaya organisiert. Der Lieferumfang betrug 11 Packstücke mit insgesamt 46.700,00 kgs und 205 cbm, wovon 6 Packstücke in Centerload positioniert und mit umfangreichen Lashings gegen 7g-Kräfte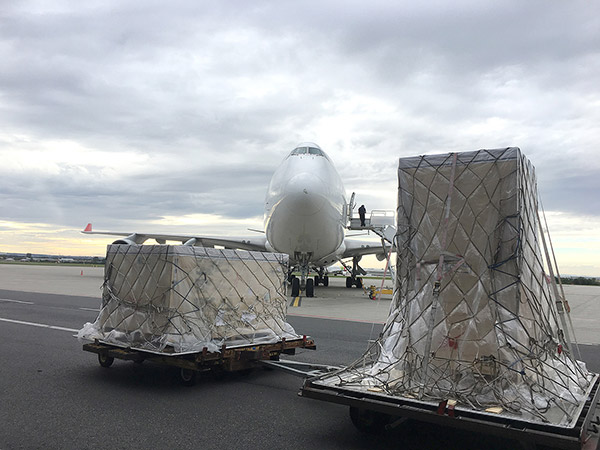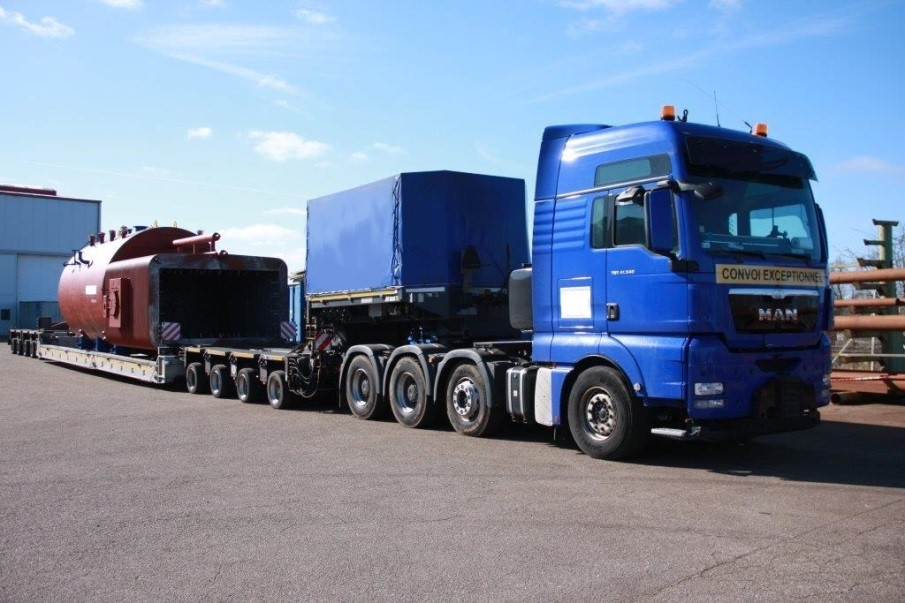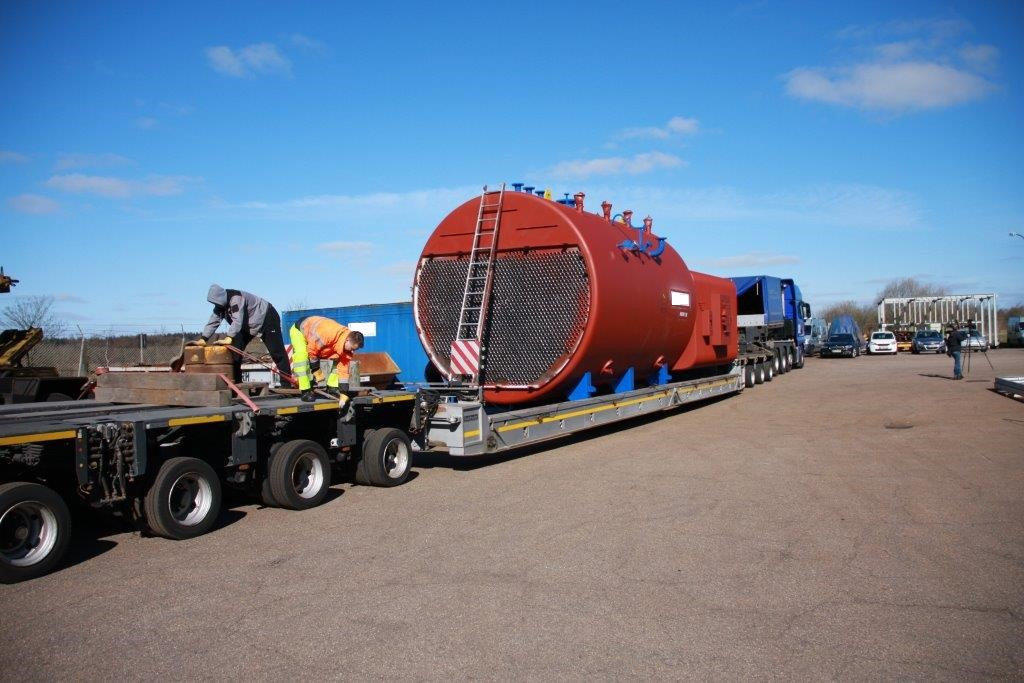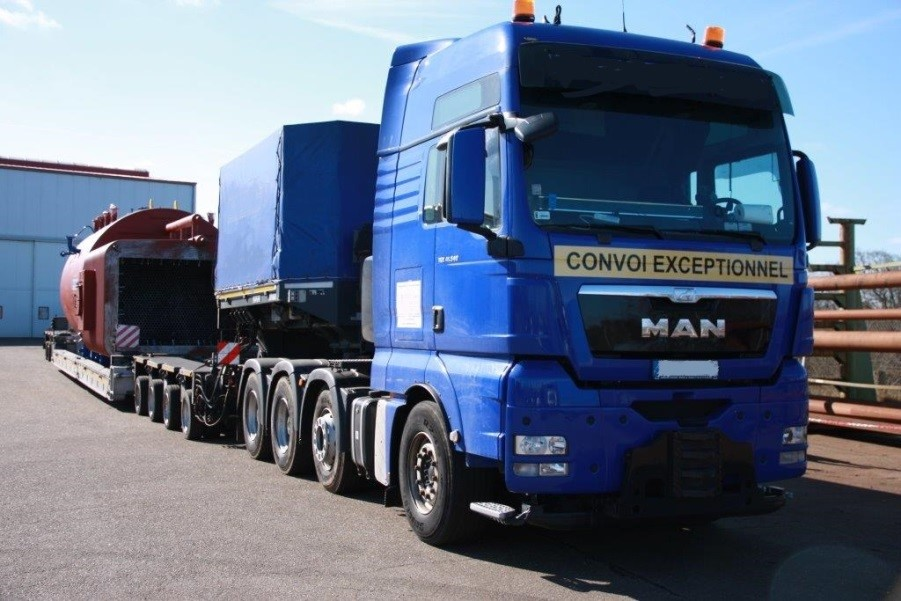 DAMPFKESSEL NACH NORD-ITALIEN
04/2016
Verladung eines Dampfkessels ( 65 to. / 1.075*430*435 cm ), nebst Zubehörüber die Straße ( ca. 1.500 km ) ab FOT Norddeutschland nach Nord-Italien – Der Dampfkessel erreichte Termingerecht sein Ziel!
CAREERS AT BLS
Are you a team player? You don't want to be one among many, but an individual part of the company and get involved in a great community? Are you looking for success, appreciation and, of course, a modern working environment in which you feel comfortable and can take a deep breath at the Weser? Then join our team and accompany us on our journey towards the future!
To strengthen our internationally active team, we are looking for support with immediate effect or at the next possible date:
Requirements:
You have qualified as freight systems administrator
You have at least 3 years' experience in export and import overseas
You have good written and spoken English
You work in orientation to customers, are conscientious and feel at home in a team
You are reliable, flexible, resilient and loyal
We offer:
a challenging and varied job with prospects and appropriate pay
an independent and modern workplace in a motivated team
Space for the development and promotion of individual skills
Security of an internationally active company
Corporate fitness
We are hiring:
experienced freight systems administrator (m/f/d) for international sea freight/project business (price calculation, scheduling and coordination of sea freight and project orders)
Specialist (m/f/d) for air and sea freight, export in general (planning and organisation of national and international transports of our worldwide operating customers)
Please send your full application file with photo to Mr. Th. Küch or by e-mail to bewerbung@bls-bremen.de
APPRENTICESHIP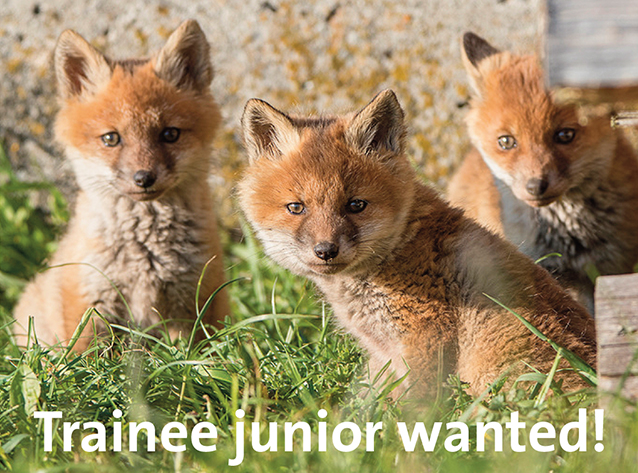 As of now or for the next possible entry date, we want to reinforce our team and are looking for:
A apprentice to qualify as freight systems administrator
Requirements:
You have completed your schooling: at least you have a qualified elementary secondary education / middle school leaving certificate
Driving licence class B and good written and spoken English
You work in orientation to customers, are conscientious and feel at home in a team
You are reliable, flexible, resilient and loyal
We offer:
Challenging training in a field that is very interesting
A good working atmosphere in a most pleasing ambience
Corporate fitness
Please send your full application file with photo to Mr. Th. Küch or by
e-mail to bewerbung@bls-bremen.de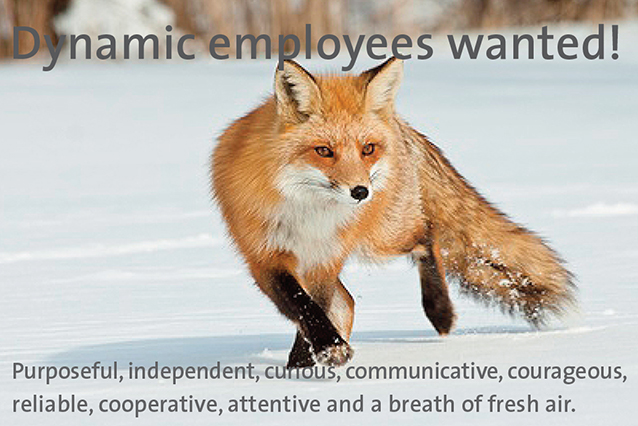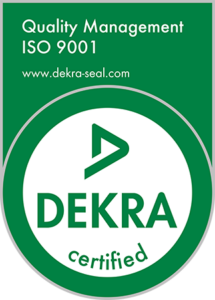 BLS Bremer Logistic Service GmbH
Konsul-Smidt-Strasse 88 a
28217 Bremen
GERMANY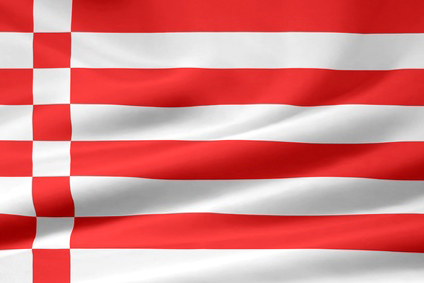 Our staff and their respective contact details (Please click on the name for mail)
BLS Bremer Logistic Service GmbH
Branch Hamburg
Gutenbergring 69 a
22848 Norderstedt
GERMANY
BLS Bremer Logistic Service GmbH
Branch Hamburg
Gutenbergring 69a
22848 Norderstedt
GERMANY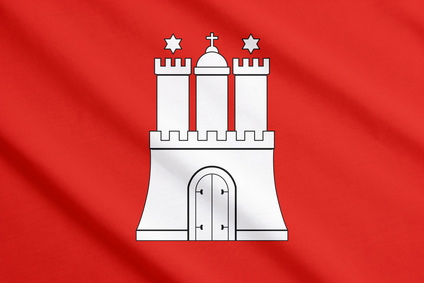 Our staff and their respective contact details (Please click on the name for mail)
BLS Forwarding Chile Ltda.
Avenida Providencia 1208, Of. 407
Providencia – Santiago – Chile
Our staff and their respective contact details (Please click on the name for mail)